A Door To Everything Society came together the summer of 2016
considering the questions, "How can we help? What can we do to help?"
Homelessness & addiction – the fentanyl crisis – were the issues
that surfaced again & again, meeting after meeting.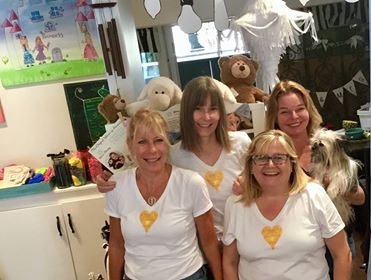 This is us from left to right, front row to back row,
Jayne De'Ath, Linda Marshall, Kathleen Willis,
and Kim VanSickle with her dog, Beauty.
In November 2017, we discovered John Volken Academy,
a therapeutic recovery community for young people ages 18 – 32,
& began collaborating, raising awareness about this amazing facility.
Since the Fall of 2018, Kathleen has been volunteering
with the women there & as, A Door To Everything Society,
we organized "Spa Days" – hair cuts and manicures,
several visits to Wisteria Acres therapeutic horses,
even Theatre Under the Stars in Stanley Park.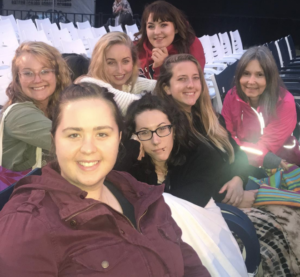 In the Spring of 2020 & ongoing during the pandemic,
face masks were sewn & donated.
For every three sold
one was donated to someone in need.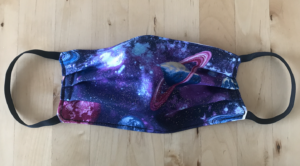 In November, 2022, our dear friend & board member,
Kim with her cutest dog, Beauty, decided to move on
with their extraordinary talents to other adventures.
We wish them the best in all their endeavours.
Now, with Spring of 2023 fast approaching, ADTE
is considering new avenues of service.
Stay tuned. . .
Also: