Our Visit to Wisteria Acres,
Krista Brown's Therapeutic Horses,
August 2020
Another amazing day with Krista Brown and her beautiful horses; Wisteria Acres is a much anticipated outing for the women from John Volken Academy.
This wonderful visit was possible because of donations to Romeo's Dream Adult Community Outreach Program – https://wisteriaacres.com/romeosdream/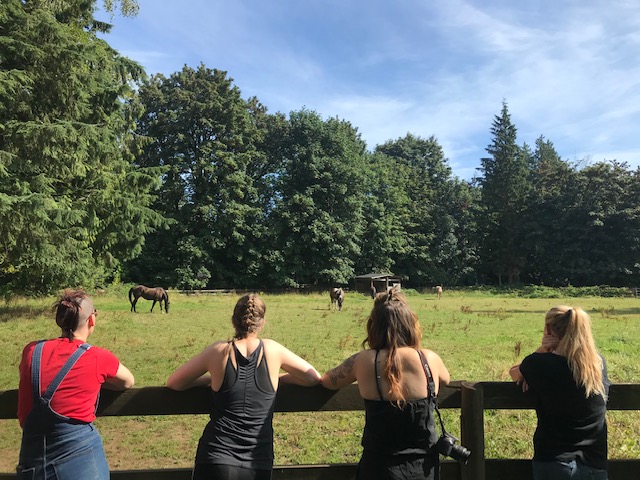 The women gazing across the field before interacting with the horses.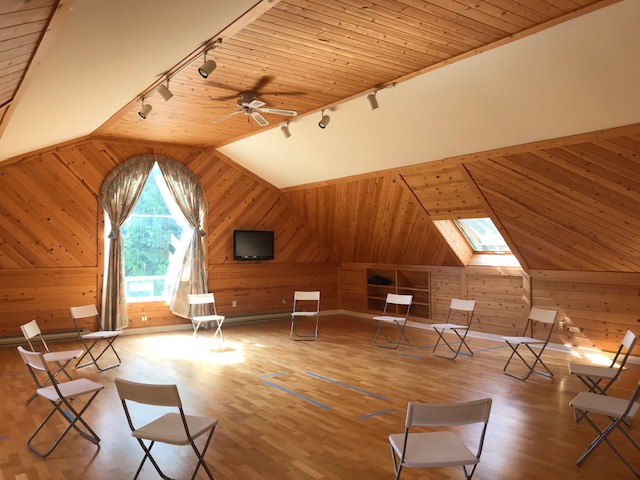 The open, light-filled meeting space above the barn is for events.
We gathered here to begin the day and eat lunch in the middle.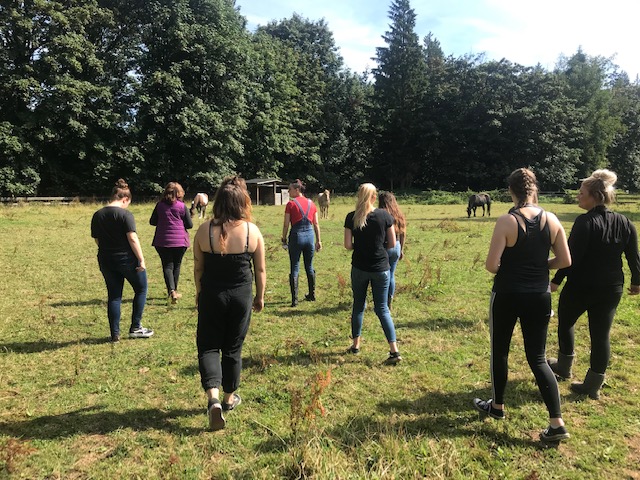 Time to interact with the horses.
These are not horses to ride, they are therapy animals.
After lunch it was time for mindful grooming,
remembering not "to do" but to enjoy and again interact with the horses.
To finish, Cassie walked gently from person to person,
while we were in a circle meditation.
(not pictured).