John Volken Academy:
Therapeutic Community
for Drug and Alcohol Addiction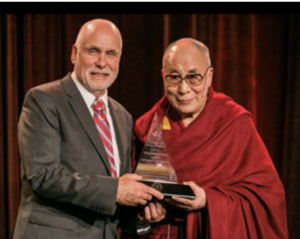 In 2014, John Volken, founder of the John Volken Academy was awarded the Dalai Lama Humanitarian Award in recognition of his outstanding work creating three therapeutic communities for drug and alcohol addiction recovery.
He has constructed academies in Surrey, BC, Canada, in Seattle, Washington, and Phoenix, Arizona with his own wealth.
Each academy has conjoined work environments for the participants to have on-the-job training.
Recently, A Door To Everything Society had the honour of touring the John Volken Academy in Surrey, BC, as well as the 60,000-square-foot work environment for the students, Price Pro, a retail outlet selling groceries, household goods, and furniture.
We were really impressed with the incredible dedication and care that has gone into this academy for ones who are struggling with issues of addiction.