Another Visit to Wisteria Acres,
Because of Romeo's Dream!
Thank You to Krista, Linda,


Rayne, Cricket, Cassie and Mae!
July 2019, Krista Brown of Wisteria Acres, created Romeo's Dream Adult Community Outreach Program, a non-profit that allows those in need to experience the wisdom of the horses.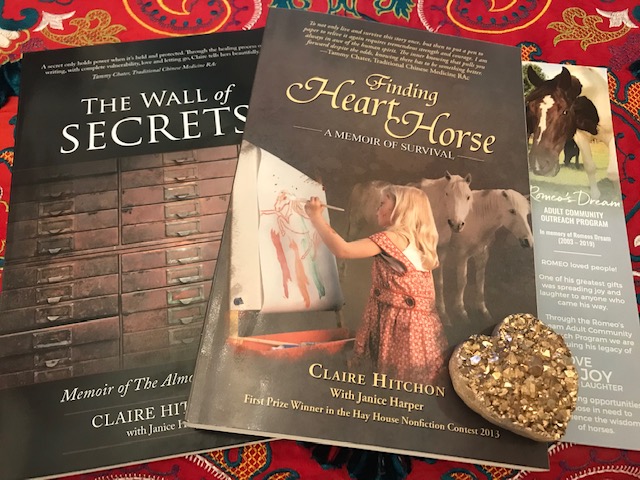 From the gift of these beautiful books (above) by award winning Canadian author Claire Hitchon, to an amazing meditation where we became horses, to an obstacle course in tandem with the horses, it was another beautiful day with Krista Brown, owner of Wisteria Acres and Linda, shaman/assistant extraordinaire, and the women in recovery from John Volken Academy.