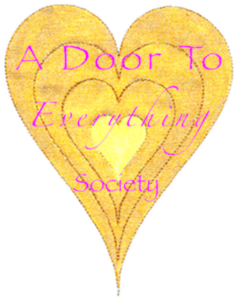 Seek Help
Receive Love
Heal Within
The heart is a door to everything. . .

When we were children we were taught to share,
but so often in our external reality,
at home, around the globe,
 that has gone awry.

Focusing on sharing and caring with our hearts, all ways of sharing,
from our neighbours down the street to the one who is homeless,
and especially with those struggling with addiction issues,
we invite you to join with us as we explore community,
embracing connections, Love, and participation.
Seek Help
Receive Love
Heal Within
A Door To Everything Society