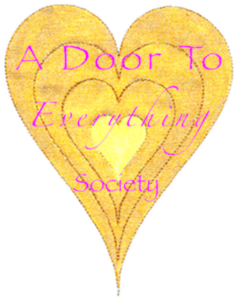 Seek Help
Receive Love
Heal Within
The heart is a door to everything. . .

When we were children we were taught to share,
but so often in our external reality,
at home, around the globe,
 that has gone awry.

Focusing on sharing & caring with our hearts,

PROJECTS OF ALL KINDS
we invite you to join with us as we explore community,
embracing connections, Love & participation.
RECOVERY FOR ALL BEINGS
& DISCOVERY

OF

SACRED PURPOSE
A Door To Everything Society