A Door To Everything Society
and West Coast Wishes
Artisan Collective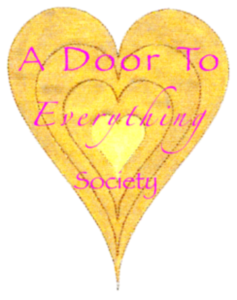 A Door To Everything Society is a group of women that came together just over two years ago, concerned about the addiction issues young people face with drugs and alcohol nowadays.
On the board of the Society are Jayne De'Ath, Linda Marshall, Kim VanSickle and me, Kathleen Willis.
What we found was the more we met as a circle to discuss our own issues, along with a forgiving attitude, the more our purpose as a Society became apparent.
About a year after countless, very enjoyable Society meetings discussing personal issues, in November 2017 we discovered John Volken Academy, a Dalai-Lama-endorsed therapeutic community for drug and alcohol recovery with a successful two year live-in life-skills program for young people ages 18-32 with a core theme, that John speaks of himself, of forgiveness for healing.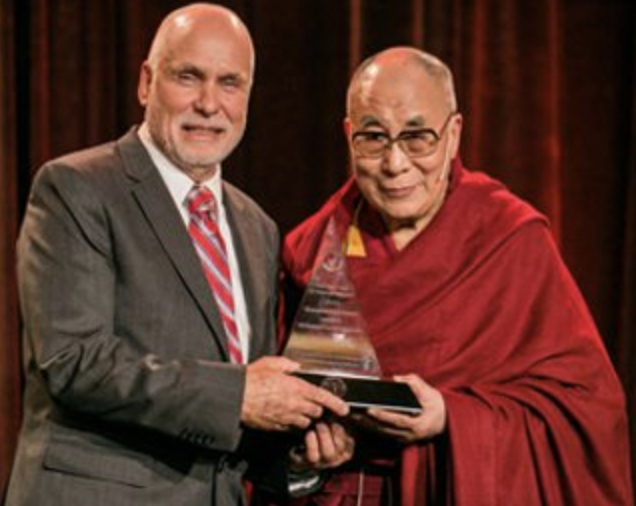 As a Society, we had several tours of the facility, met with students and staff — were very excited to see that such an organized, basically free (except for a one-time entrance fee) therapeutic recovery centre even existed! — and began considering if collaboration was possible.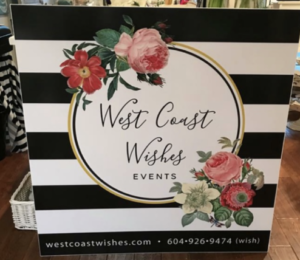 About six months later, July 2018, board member and event planner, Linda Marshall, in collaboration with the A Door To Everything Society, opened West Coast Wishes, a small shop in West Vancouver, BC, to showcase and sell goods made by local artisans, and to spread the good news about the recovery results John Volken Academy is having with young people.
Linda and A Door To Everything Society welcome everyone to visit, to plan an event with Linda from birthdays to weddings, to buy something made locally, to join in a workshop, to help create community, and if you are an artisan and would like to be a part of the Collective, do come and show Linda your goods.
We are looking to build a community of artisans.
In October of this year, Kathleen began volunteering, teaching the women sewing, at John Volken Academy.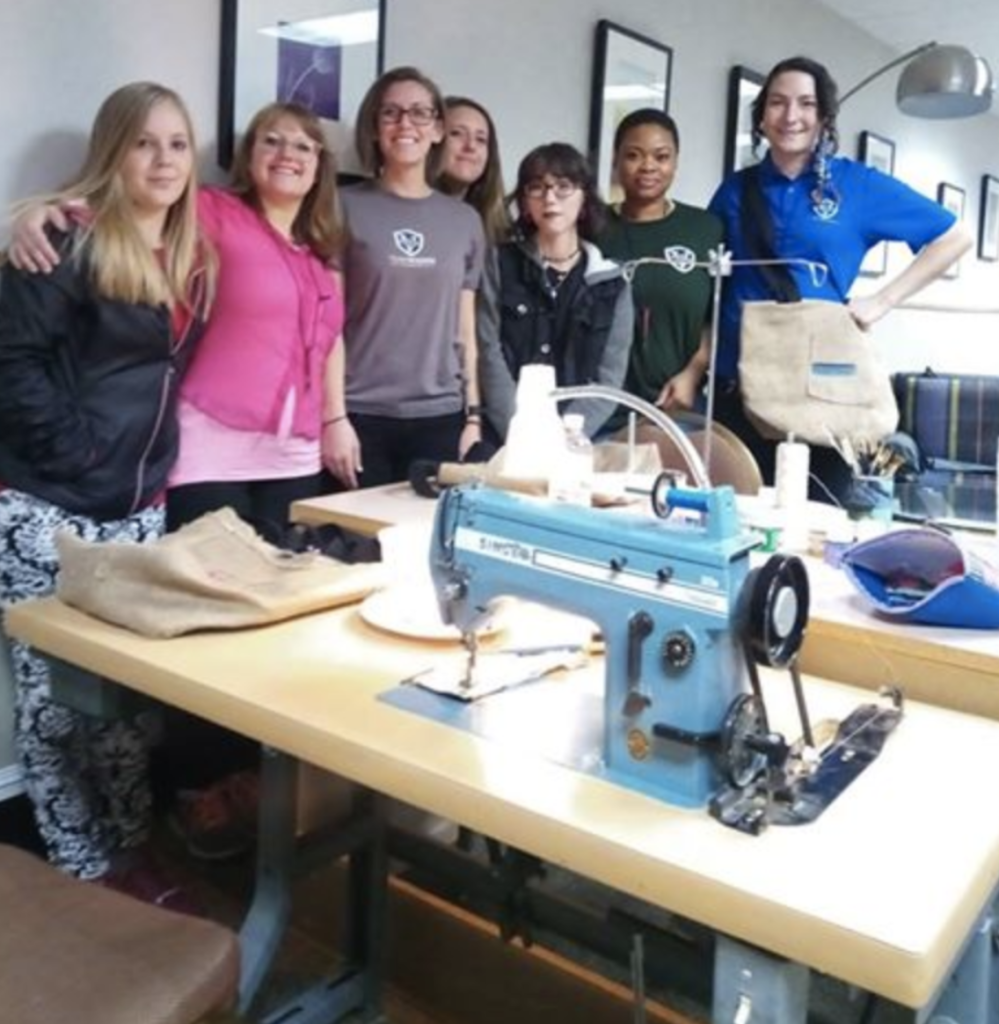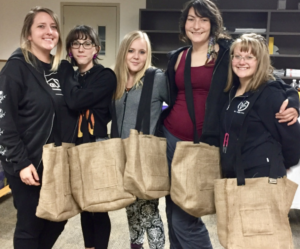 With much gratitude to Ingeborg from Bowen Island, the students have an industrial sewing machine to work on and have made goods from shoulder bags to therapeutic rice packs, even Christmas stockings for SOS Children's Village.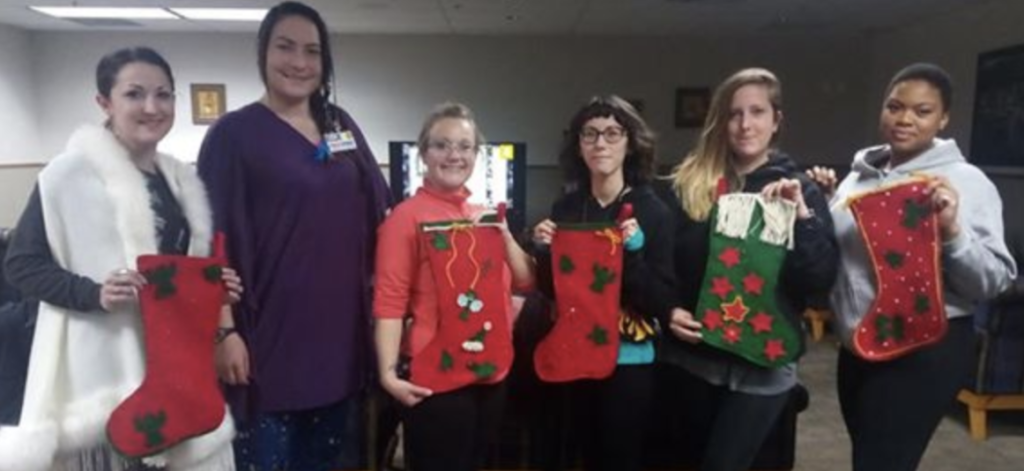 As well as sewing, A Door To Everything Society, with West Coast Wishes and Sheer Bliss Hair Studio have hosted two "Spa Days" for the women of John Volken Academy, one in August and one in November, where hair is cut and styled and nails are cared for.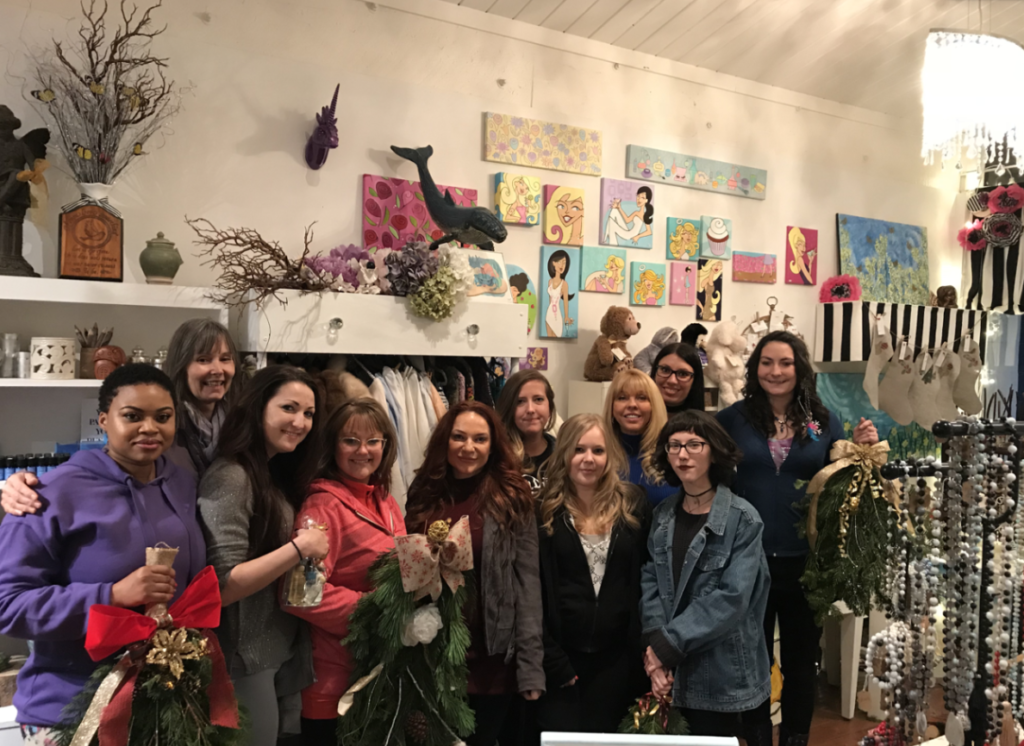 At the latest "Spa Day" the women also put together greenery to take back to decorate John Volken Academy, Christmas cheer with gratitude to Linda Marshall, West Coast Wishes.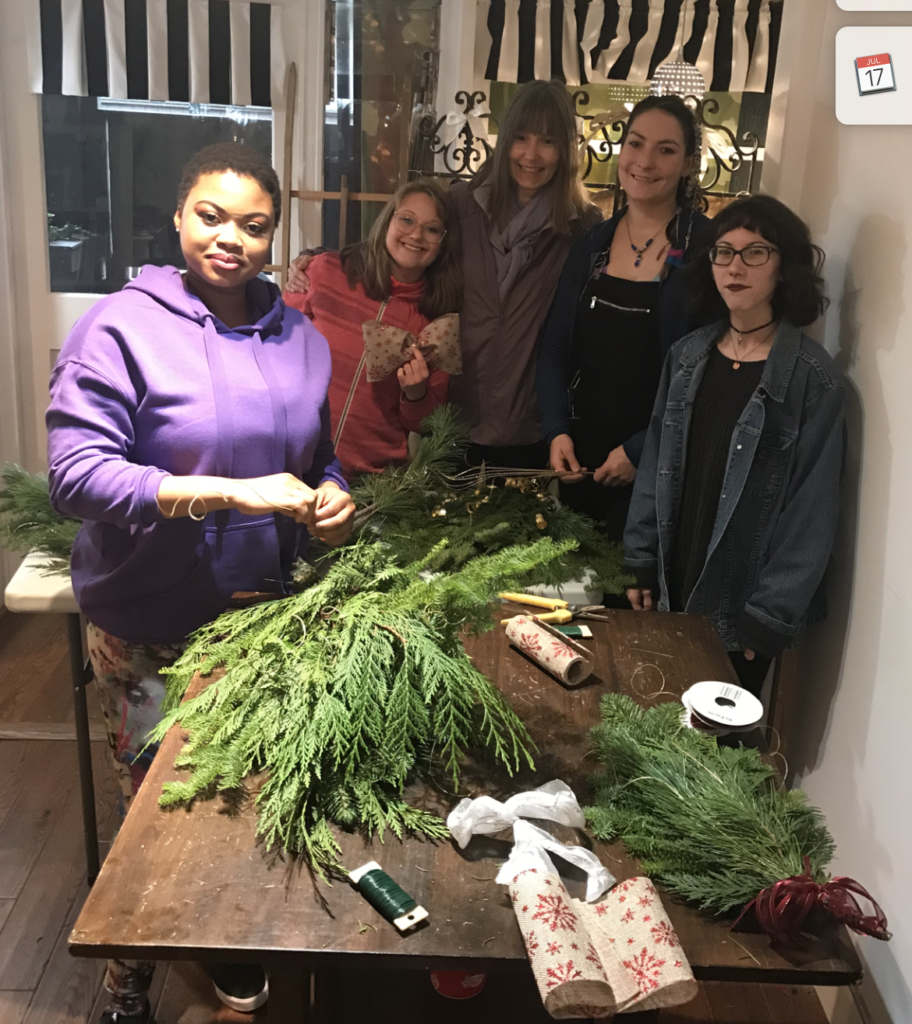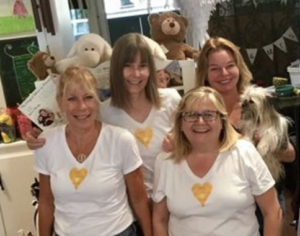 As A Door To Everything Society
we give enormous thanks to John Volken and staff,
to everyone participating with us in this adventure,
and especially to the students:
"We are so proud of each of you and your recovery!"