Christmas Stockings
for SOS Children's Village
made by John Volken Academy Students
The idea for the Christmas stockings came from Rose Hamilton, Director of Community Partnerships & Donor Stewardship for SOS Children's Village, British Columbia.
From the SOS website – Who We Are:
"The unique Village model is based on SOS Children's Villages founder Hermann Gmeiner's belief that a loving caregiver with trauma training, a family-like atmosphere that keeps siblings together, a consistent home with subsidized rent, and a community of professional support staff create a circle of healing, hope, and belonging for children in need. Our wraparound services provide counselling, art therapy, neurofeedback training, and more to allow youth – many of whom have mental health conditions – to recover from their traumatic past.
"These elements are evident in our local Village, located in a picturesque area of Surrey, where the need is most acute. Since its opening in 1999, the 2.5 acre SOS BC Village campus has provided care and support to local foster children and their families; helping to build on individual strengths and cultivate social networks to maximize each child's opportunities for success. We took the lead in developing a successful model of care for the troubled provincial child welfare system to emulate. SOS Children's Village BC sets the standard for the care of foster children and vulnerable youth in BC."
The John Volken Academy students and I had fun cutting, sewing and glueing felt, creating Christmas stockings for youth connected to SOS Children's Village.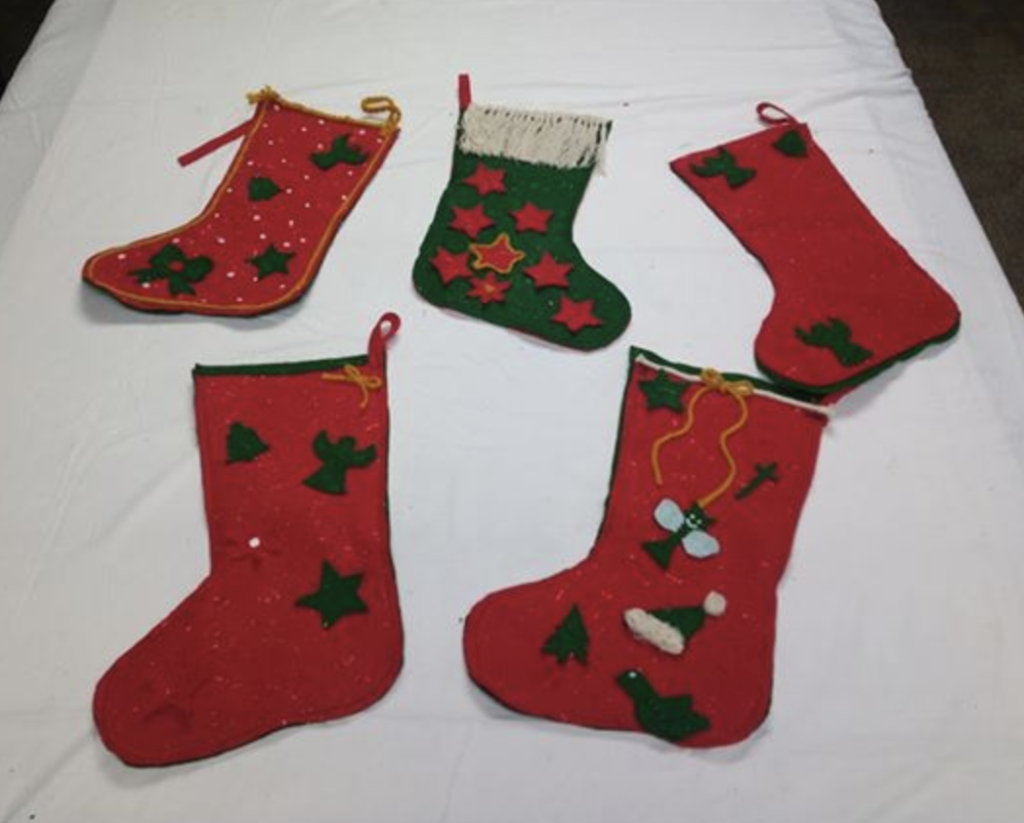 Thank you SOS Children's Village
for your dedication to helping foster children in BC.