Meeting Rose Hamilton
from SOS Children's Village, BC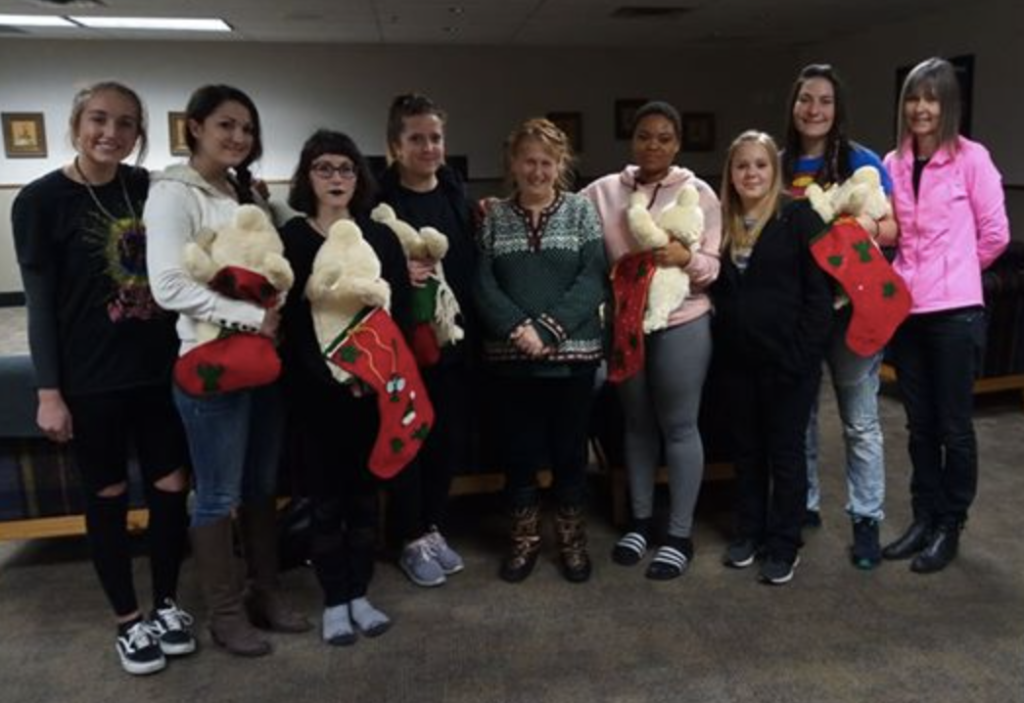 Thank you Rose Hamilton, centre in the green sweater, for your very informative talk about SOS Children's Village, their history, and what it's like to be a foster child in British Columbia today.
Thank you, also, to Karen McKee of Warm Buddy for the adorable warm-up polar bears that are going to the foster youth at SOS along with the Christmas stockings the students of John Volken Academy made.
Happy Christmas Everyone!