Sacred Sweat Lodge Ceremony
Yesterday I was with the women I teach at John Volken Academy
in recovery from drug and alcohol addiction
in sacred Sweat Lodge ceremony.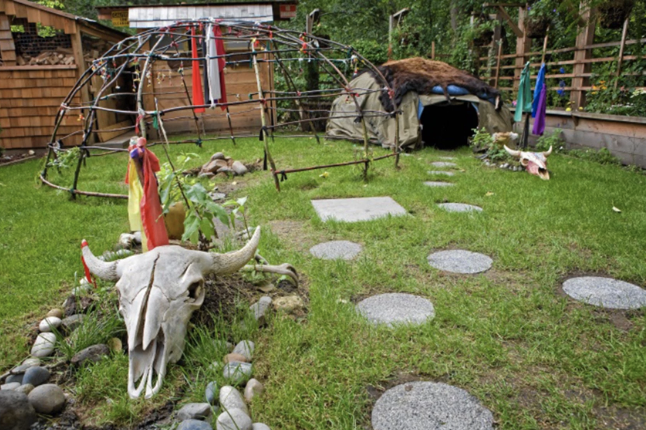 The Sweat Lodge, pictured partly unfinished above, is connected to Phoenix Society located in Surrey, BC, and was built in partnership with their residents and aboriginal Elders, Old Hands, and Alannah Atley (Wise Woman).
It is on the Raven Healing Grounds at the rear of the Phoenix Centre property under tall evergreen trees.
I had difficulty getting there with some unexpected road closures, and felt emotional before and at the beginning of the teachings, but am so glad I was able to participate in this insightful, heartfelt ceremony.