Canvasing with Jody Wilson-Raybould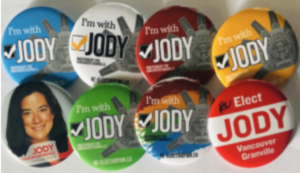 Jody Wilson-Raybould is running as an Independent in my riding.
I can see her new campaign office from my apartment window and I'm super excited to be out canvasing for her!
We are meeting wonderful people in the neighbourhood who really appreciate Jody's values, her dedication to our nation's right alignment.
Embodying the ways of the higher realms, Jody speaks freely about how she would like everyone working together in politics, as a circle, for the betterment of our country, Canada.